Our Oxyma is a 28 inch soft Chamber new to our product line with the ability to run at both 1.3 ATA and 1.4 ATA. The unit is large enough to provide comfort and ease for one person and strong enough to support higher pressures. This unit can be operated safely by one person and has a 3-zipper system.
Our unique design reduces any carbon dioxide buildup that might occur. A feature that our competition may not offer.
Our hyperbaric oxygen system offers a premium feature that our competitors do not offer at competitive pricing. With a standard dehumidifier to increase comfort and a 10 LPM Oxygen concentrator as a standard feature.
With Internal and External Pressure Gauges set at industry standards of 1.3 ATA or 1.4 ATA. With external and internal gauges, You can safely see what pressure the chamber is operating at.
Our units are made to last 25 years or more with durable heat-welded seams, medical-grade thermoplastic polyurethane materials, and a proprietary 3-zipper system that makes our hyperbaric chamber unit stand above our competition. Our units have multiple certifications as listed below.
Be careful when choosing a hyperbaric chamber system. When considering this type of purchase for your health, you want to choose a product from a company the will provide you with the best quality and service in addition to a product that will provide effective treatments for years to come.
Call our hotline for any questions! 630-451-8821 to speak to one of our oxygen specialists and learn more about our superior hyperbaric chamber systems.
We have two different options for Financing
1) Apply for 6 month financing contact us for details.
2) Apply for Business Financing through our Speedy Approval Finance company at the following address, Our Super low pricing won't last forever so take advantage of this opportunity today! Apply Now
Hyperbaric Oxygen Chamber Features
| | |
| --- | --- |
| | Delivers 95%+ Oxygen under pressure via a facemask or nasal cannula |
| | 28-inch diameter provided plenty of room for comfort and to be able to move around. Designed to support 1 individual. |
| | Seams are triple heat welded and in some areas, we have 5 heat welds. Be assured that no toxic glues are required nor utilized. |
| | 3 transparent viewport windows allow for ambient light and monitoring from multiple viewpoints.  |
| | Can be operated alone, without assistance. |
| | Our unique system prevents carbon dioxide build-ups and filtrates pollutants |
| | Features unique 3 zipper system ( 2 zippers for the chamber inside and outside with a center flap seal) and one zipper for the cover that dramatically reduces stress and possible breakage of the zipper. |
| | The unique design of pressure relief valves both internally and externally allows for depressurization from inside or outside the chamber.  |
| | Includes an emergency valve on the chamber to speed the depressurization in an emergency.  |
| | Delivers safe and effective Oxygen sessions at 1.3 ATA and 4.3 PSI or 1.4 ATA 5.8 PSI.  |
| | An internal pressure gauge is equipped so the user can observe the pressure while inside the chamber. Unit has both internal and external pressure gauge |
| | The internal steel frame allows entry into the unit without the unit collapsing on top of you and holds the shape when unit not in use. |
| | The included making your experience much more comfortable. This is a premium feature offered at no additional cost. |
| | Our seams are triple heat welded – Absolutely no toxic glues are used. |
| | Our materials are as certified nontoxic medical grade extra strength 44 oz TPU embodied with a polyester material called Dacron (Used for years by NASA in space suits) . Provides Double Deck Windows for additional strength. |
| | Can be operated continuously and safely while reducing carbon dioxide buildup. |
| | Provides the best quality and features in this price range and rival many units at double the price. |
| | Apply for 6 month financing contact us for details. |
| | Fast Shipping to your door by Fedex. |
| | Best pricing in the market place.  |
| | Includes video setup training, Quick Tips guides for usage and Customer support for any questions during acquaintance with the unit in addition to ongoing support. |
Superior Quality is our primary concern with certifications and long term testing:
Our systems have been tested over many years running continuously for over 43,000 hours at a much higher pressure of 1.8 ATA with no faults. Once you feel the thickness and ruggedness of our materials, you will be amazed at the value you have received. The Hyperbaric Chamber reservoir bag is rated to last a whopping 39 years if used 1 hour per day and 5 days per week. Our manufacturing has been certified as ISO9001, ISO14001, and ISO13485 compliant.
We have had some customers tell us stories of purchasing used chambers from our competitors on eBay or other mediums only to find they had leakage. So why buy a used system when you can have a new one and have the peace of mind knowing that you are purchasing the best in both quality and features to hold the test of time.  
Our Super low pricing won't last forever so take advantage of this opportunity today!
SPECIFICATIONS OF OXYGEN HEALTH SYSTEMS 28 inch HYPERBARIC OXYGEN CHAMBER

SIZE

Length 89 Inches
Diameter: 28 Inches

PRESSURE

1.3 or 1.4 ATA/4PSI or 5.8 PSI/30 Kilo Pascal or 40 KPA

WEIGHT

12Kg

★HIGH STRENGTH DOUBLE SIDED 44 OZ  MEDICAL GRADE URETHANE COATED POLYESTER MATERIAL WITH DACRON

★ NON-TOXIC/ECO-FRIENDLY

★ PORTABLE/FOLDABLE

★ SAFE/ONE-PERSON OPERATION

SIZE

L*W*H: 39X24X26CM

WEIGHT

18Kg

FEATURE

★ OIL-FREE 
★ NON-TOXIC/ECO-FRIENDLY
★ QUIET
★ SUPER ADSORPTION ACTIVATED FILTERS
★ DOUBLE INLET AND OUTLET FILTERS
★ 400 Watt


SIZE

L*W*H: 38X26X47CM

WEIGHT

27Kg

OXYGEN PURITY

≥90%

FEATURE

★ PSA MOLECULAR SIEVE HIGH TECHOLOGY
★ NON-TOXIC and ECO-FRIENDLY
★ CONTINUOUS FLOW OXYGEN PRODUCTION, NO  OXYGEN TANK REQUIRED
★ 500 Watt


DEHUMIDIFIER

FEATURE

 ★ 300 Watt

VOLTAGE

FEATURE

110 V ( 220V available upon request)

Certificates
FEATURE
CE, ISO9001, ISO14001, ISO13485 

 ALL ITEMS

3 Years
Providing stable oxygen purity at 10 LPM.

Each machine has been subjected to strict inspection
Adjustable pressure control system
Oil-free low noise design provides high volume Air Flow at 70 LPM.
Provides activated carbon two-way filtering technology.
Effectively Purifies air and all dust contaminants.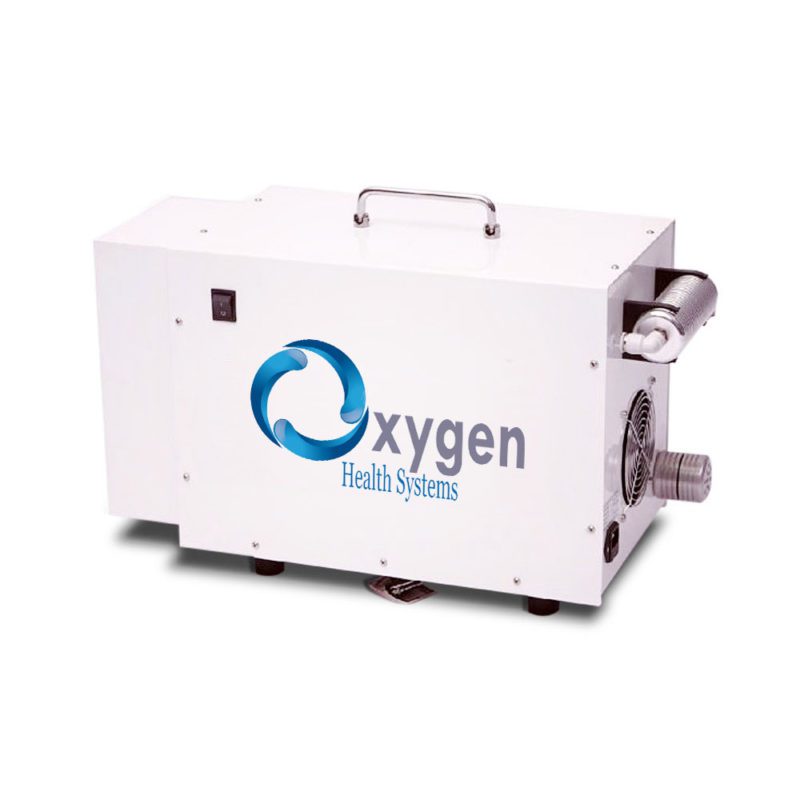 Dehumidifier provided as a standard option also saves over $700 in cost.
Optional Air Conditioning Systems:
Weight: 30kg or 66 Lbs
Size: 13L x 16H x 25W
Voltage:110v-120v
Operating Current:3A
Power: 300W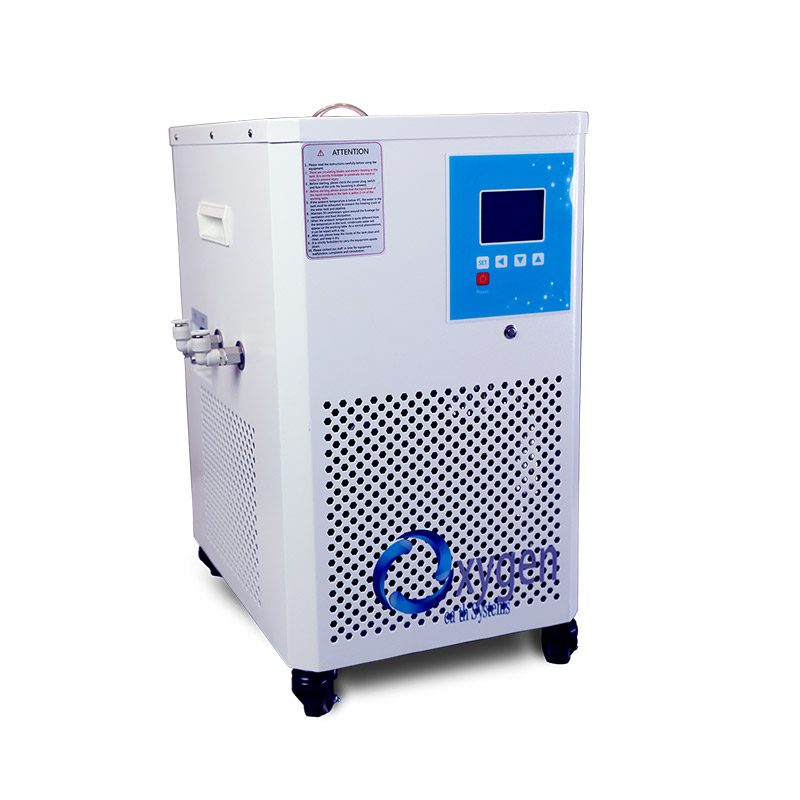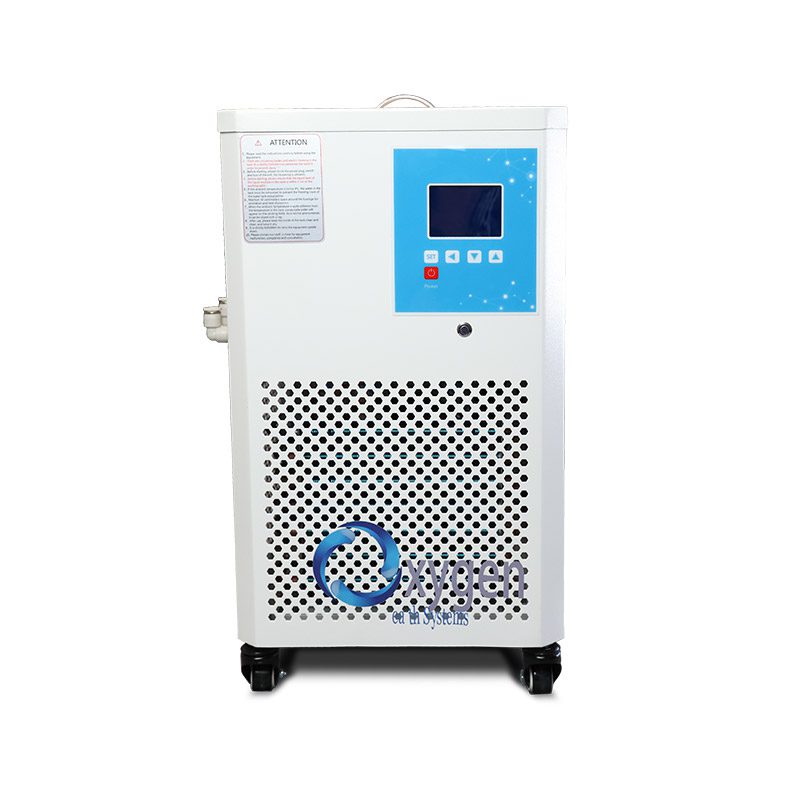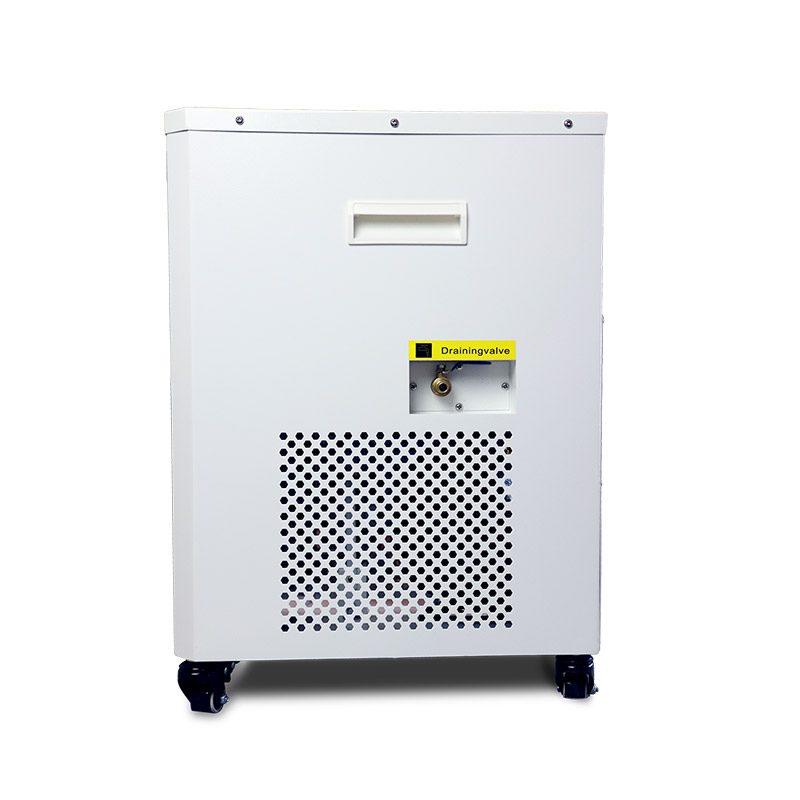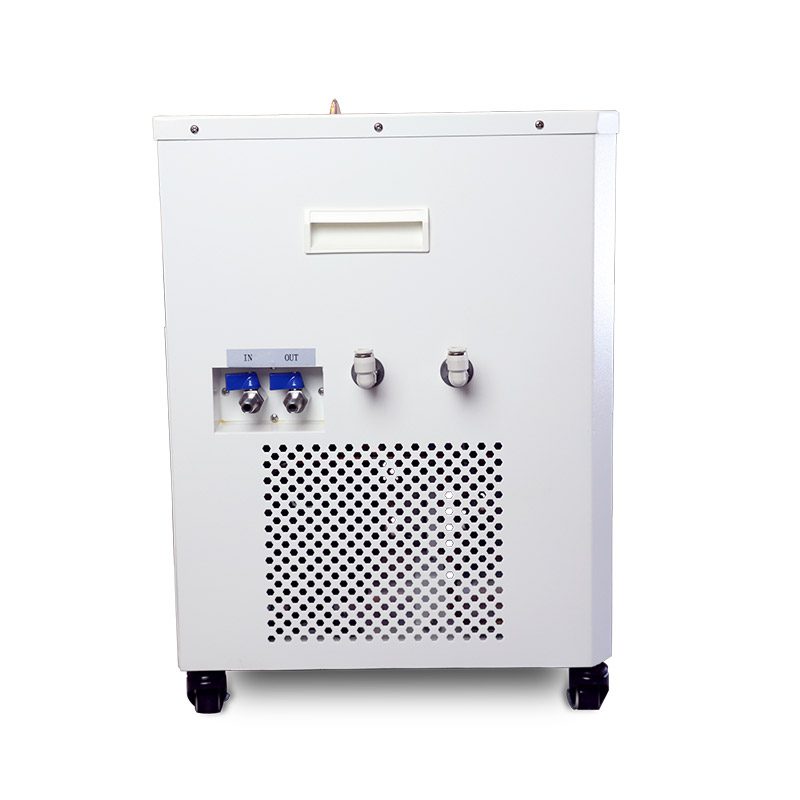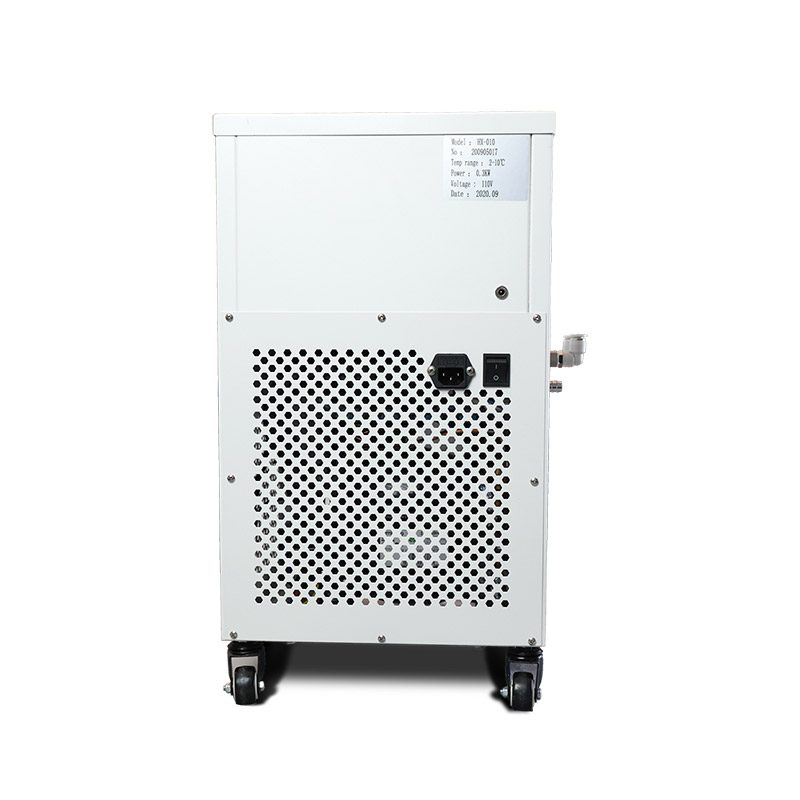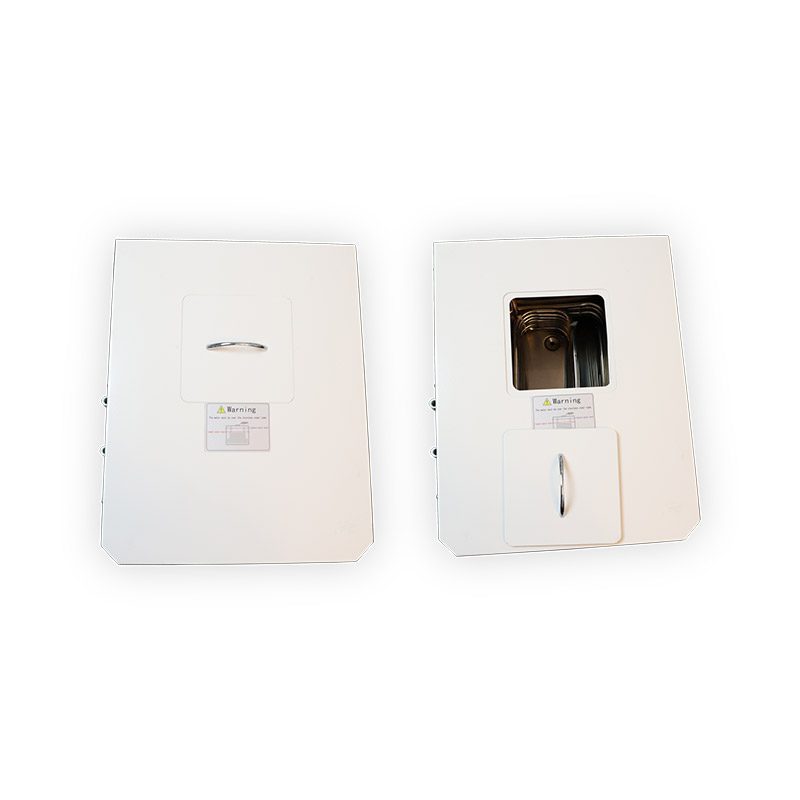 RELIABLE PATENTED ZIPPER SYSTEM
2 layer zipper with center flap for an anti-leak design. Our zipper system provides double protection and reduces stress on the zipper system to provide many years of usage. Additionally, the outer cover zips up for additional chamber support to support the longevity of our system.
We use the industry's first "highly sealed triple reinforced fasteners." Sealed with silicone and 2 layer zipper to completely sealed and prevent leakage for years to come.
INTERNAL AND EXTERNAL PRESSURE GAUGE
Internal and External high-precision pressure gauges, allowing you to control pressure changes at any time.
Allows for accurate observation of pressure inside and outside the chamber.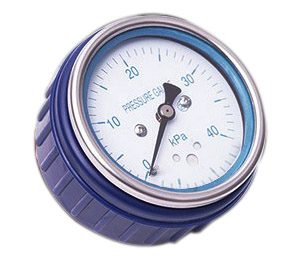 Emergency Pressure Relief Valve
Patented design emergency relief valve,in case of emergency,the user can press the release button from interior to depressurize the chamber quickly,then open the zippers to exit the chamber quickly.
The system includes the following items:
| | |
| --- | --- |
| | Chamber Capsule 28 inch Diameter |
| | Oil-Free Air Compressor |
| | Oxygen Concentrator 10 liter/min |
| | Mattress |
| | Metal Frame |
| | Dehumidifier |
| | Muffler designed to reduce noise in the chamber |
| | Oxygen Mask and Headset included to breathe oxygen directly |
| | Walkie-Talkie Communications System |
| | Finger Pulse Oximeter to measure blood oxygen saturation |
| | Anti-Static Earthing Matt. |
| | 2 sets of Air Pressure valves for 1.3 ATA and optional 1.4 ATA |